Into The Nothing
May 3, 2010
In Weakness, it hides from me.
Never revealing the cost.
Concealed by my darkest dreams,
The will to live, this life I have lost.

Consumed by my past's shadow
Of fear and courage, I stand.
The thoughts in my mind will soon show,
The strength of these withered hands.

And ageless face that time will mend
the scars and torment will not fade.
But still I press on to the end.
Into the world that I have made

When I look into eternity, I can see all of time.
But I look again when the light is dark and nothing is all I find.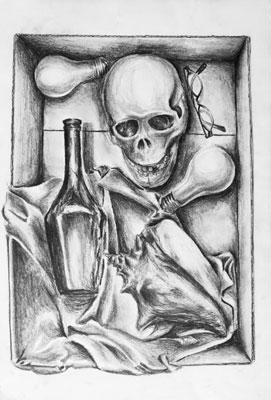 © Karen S., Norwalk, CT