Imprints.
May 3, 2010
He sits in the shadows of his home
Waiting for his father to wake
He taps his heel and makes a fist
He's had enough,
He can no longer bear the pain

His father keeps his eyes shut
And the breathing slows
Just a few more seconds,
And this will be over

He glances at his hands,
Noticing the imprints on his knuckles
They match the wounds on his daddy's face
And he may be a killer, but he saved himself.

A lifetime of hits,
Just passing his time,
He waited for his father to stop,
But he would never be that lucky.

It was coming, he knew.
The day it would finally be over;
He waited a while, almost too long
It was just a matter of time.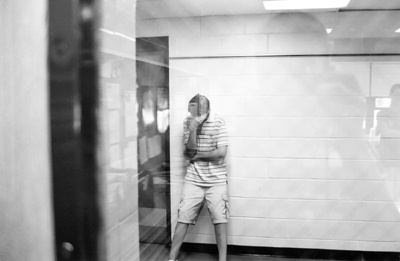 © Kyle W. Pompton Plains, NJ