The Perfect Evening.
May 4, 2010
You step out of the door
Chin up, looking at the sky
Your foot touches the sand.
You hear the waves crash
A seagull flies over your head.
Above you a tall palm tree sways
in the light breeze.
The sun slowly moves
Around the world as it rotates.
The clouds changing color.
Pinks, Purples, Oranges and Yellows
Take over the white sky.
It's now dark.
The moon high above your head.
The stars accompanying it in the night.
A peaceful sight.
The sound of the waves and leaves
Slowly putting you to sleep.
So relaxing.
So free.
The Perfect Evening.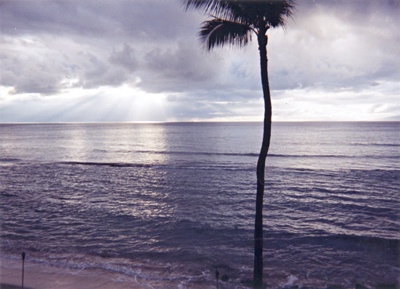 © Grayson H., Highland Village, TX