Not Real
May 2, 2010
That girl I saw today,
the one on the news?
I think I know now
that she's not real.
At least not here,
not to all of us.
She can cry and smile
and laugh and starve,
but she's not human.
She's paper and ink.
Handed from person
to person every day.
She's a dollar sign,
She's money we don't have
and she's a donation we can't afford.
A cause we're not sure of.
She's just a number,
a percentile.
But,
She'll make an impression,
she'll shock people,
only for a few seconds.
not long enough to change anything.
Just long enough to shake our faith.
Our hope wavers,
when we look into her eyes,
and see her pain,
when she has nothing to eat.
We can't save her.
it's too hard.
So,
she fades from her memory.
Because,
when you think about it,
She's not real,
and she's just a number.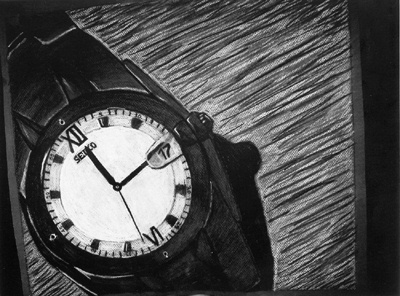 © Rachel U., Danbury, CT