Having nowhere to be.
May 1, 2010
This is the place where I go to contemplate my days.
I sit at my usual table, in my usual stool,
And look out the wide windows in the front.
I see the cars go by, and my fellow students hurrying home.
I see the occasional Snickers wrapper carried by the wind,
From one side of the parking lot to the other.
As time goes on, I hear the sounds of rush hour,
The rolling of wheels,
Maybe a honk or two.
I'm loving the way that time can go on without me,
And I can just absorb the rest of the world as it turns.
But once again, there is silence.
I close my eyes, and try to feel the small breeze as it crashes into my skin,
When a new customer walks in.
At closing time, around midnight,
I can just walk outside and into the street,
Which was once busy.
And lay down.
Stare at the streetlight changing.
Green, Yellow, Red.
Not a care in the world,
Having nowhere to be.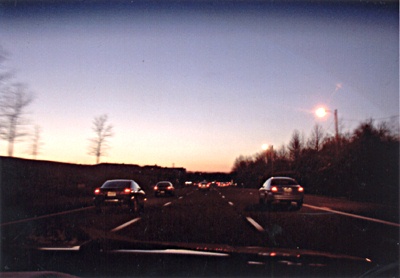 © Carolyn K., Toms River, NJ