Intoxication Kills
May 1, 2010
Her character is fading,
Behind uncontrollable weaknesses.
She knows what to do,
But the failure is emerging once more.
Her anxious hand reaches out,
And her fingers quickly grasp cold glass.
There is no looking back.
She has crossed paths,
With this mistake once too many.
Realizations occur,
But she settles to no resolution.
She has not the strength,
Nor the support,
To make that life-changing turn.
She reaches once more,
To cover up the shame.
And again,
To hide her fears.
Reaching and reaching and reaching.
Her life is a daze,
There is nowhere to turn.
No more faithful opportunities await her,
And all faith is lost.
Then,
Her life came to an unexpected halt.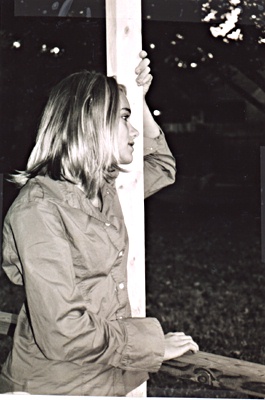 © Tiffany A., Southaven, MS