The Story of Our Eyes
April 26, 2010
In the hall our eyes met.
I don't know what you saw,
But I know what I saw,
A blank emotionless stare,1
You look dead almost,
But I know you're alive.
The whites of your eyes are lined with red,
Telling the story of your cocaine habit;
Line after line, night after night.
I'm afraid for you, I'm afraid of you,
Afraid of the monster you've become.
The cocaine brings out a raging violent demon within you.
I've felt your claws a number of times.
They hurt, but not as bad as seeing you.
Look at what you're doing to yourself.
Your family sees it too.
The story is told in their eyes.
They miss you, the real you,
Not the ticking time bomb you have become.
Our eyes met in the hall.
I don't know what you saw.
But I know what I saw,
I saw the old you, looking to escape,
Looking for someone to save you from your demons.
I saw my face, reflected in yours,
Streaming in tears, begging for you to help yourself.
You must have seen it too.
A single, silent tear runs down your check.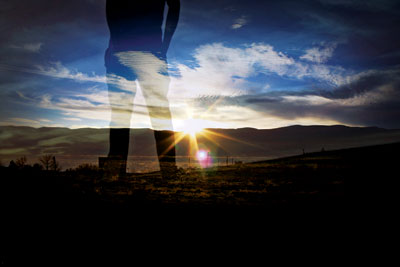 © Ezekiel R., Las Cruces, NM