Revenge
April 30, 2010
The Darkness speaks
Creeping up on the non knowing souls.
It came from nowhere feeding on the broken hearted girl.
The darkness is what she loved
It was the darkness who was breaking her.

Waiting on the edge of that cliff
Hoping someone would save her from that brink of destruction.
Cry...stream...pond...lake...The waters of the daily tears
Why was it him she asked herself?
And now what he did shall not be forgiven.

It...she was once a rose
Tall, red and beautiful as can be in her head.
But for when the darkness burned her, it left her for dead.
Began to darken with each passing day.
She told herself she will be reborn
To put that darkness of his...
To a never waking bed.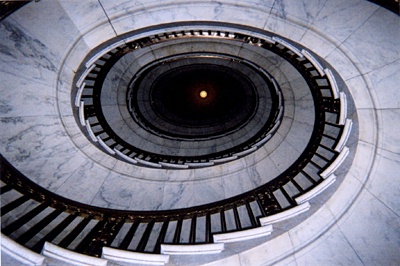 © Kyle T., St. Joseph, MO