Self Hate is the Worst Kind
April 28, 2010
"I hate you, stupid girl.
How could you be so inconsiderate?
Why do you think you can violate anyone's privacy with no consequences?
"No one will ever know, I'll never tell a soul."
Is that what you thought?
Did you think you'd get away with it?
Sure, not a soul knows, but you aren't getting off easy.
You'll still leave with some pain.
So every time you sit down, it will be like a thousand knives are going in your back.
Every time you see a piece of paper, like the one you shouldn't have read, you'll burst into tears.
And every time someone says that small, three-lettered word, you'll die a little inside.
But that's what you get.
I'm so disappointed with you.
I'm ignoring you."
I haven't talked to myself for a week.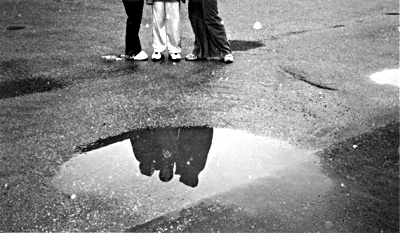 © Gary C., Pequannock, NJ