Road Map to Nowhere
April 26, 2010
When I look into your eyes, I don't see sunshine and brightness.
I see anger, terror; I see my fear reflected unto your reactions to my vulnerability.
When I hold your hand, it isn't warm and soft;
It's cold, tense, painfully squeezing my innocence from me like a faucet,

Drip, drip, drip; goodbye, goodbye, goodbye.

When I sit in your luxury vehicle, I feel frightened.
You could easily turn down a different road, and do something I don't want, something I'll be too afraid to refuse.
I wish I could explain the damage you've done. Without being subjected to more.

My mind has become a war zone,
My wrists have become a road map of stories, each scar telling of something I've detested about my life.
I've found other places to put incisions.

But you were someone different before,
And even though it was then;
I'll wait for YOU, once more.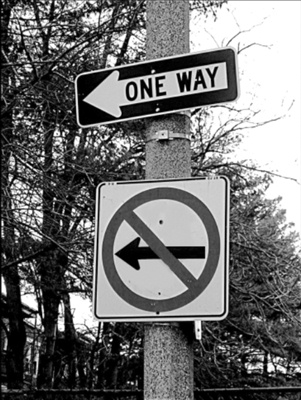 © Maria B., Boston, MA