For you, my love
April 26, 2010
The sun shines brightly wherever you go
Stormclouds flee at the mention of your name
Flowers all bloom in their way of letting you know
That life is within you; willing to build you your fame
You leave stars where you walk
You build heaven where you stand
Pain melts away when you talk
Without you, this life would not be so grand
You walk me through a garden
That exists in my heart
Even when the clouds darken
You tell me we'll never be apart
If I am just one girl
Just one person who has seen your soul
Imagine the whole world
When my darling takes his toll
So promise me you'll never forget
Promise me you'll always be content
Give back the love that you get
And know that you will always have a friend
Set your sights high
And keep your expectations low
As you fly off into the sky
I'll be watching, and waiting below.
My arms are held open
Waiting to catch you if you fall
These words that cannot go unspoken
Will win you the world. Everything and all.
Even if I leave you, my best friend, my life
I'll be looking from above
Always there to keep you from strife
For it's you
I'll always love.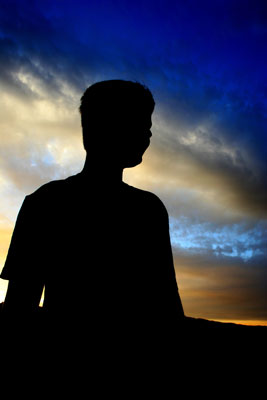 © Monica L., St. George, UT