Art Of Blushing
April 25, 2010
The soft whistle of
the wind traveling through
the crevices of the skin,
cutting through sharp edges
creates the illusion of blushing.

The flooding of the apples
of my cheeks and the inevitable
glistening glassy eye look
interrupting the movement of
my lips as they struggle to

pronounce too-dificult words.
But blinking my eyes seem
to incapacitate me in a way
like the stopping of time prevents
the leaf to fall from a tree.

Like small streams flowing
my curls cascade and frame my
face, hopefully hiding the crimson
shade and the hopeless smile
created by the subtle whisper.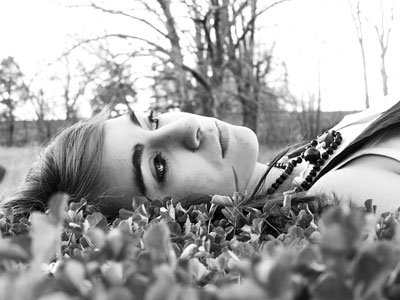 © Jasmine R., Bourbon, MI