Fairytales
April 15, 2010
Am I Snow White or am I Cinderella?
Do I lose my shoe only for my prince charming to find?
Or do I fall asleep and only my prince charming's kiss can awaken me?
Well I'm neither.
I am making my own fairytale.
I may not have mice for friends or seven dwarfs.
But I will find my prince charming.
He may not write me a love song,
Or ask me to be his princess.
But he will love me,
And treat me as if I were a queen.
So I will keep searching for the prince, who brings me back my shoe,
And awakens me with a kiss.
Because I believe in fairytales.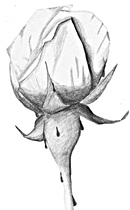 © Elaine S., Phoenix, AZ