White Walls Called Life.
April 28, 2010
Why am I here?
In this room of all white?
Am I here to color it?
Am I here to make it bright?
What will I accomplish if I paint the room red?
I'll just paint, and paint, and then I'll be dead.
So what's the point?
Why not keep it white?
Why not sit in the corner and be blinded at the sight?
The perfect room was meant to be a rainbow,
So maybe I'll paint, and just do it really slow.
If I paint the room nice, and use all my hard work,
Will I still have that feeling in me that will lurk?
And it's funny how in a perfect wall of blue,
A little chip can destroy my future, destroy me too.
And in a room of green with purple stripes,
If one is missing it just won't feel right.
That long line of white where something should be,
There is something missing, something that we can't see.
And you can always paint over what is already done.
Just hide it under something else, and hope that the paint won't start to run.
Like I don't know what my goal is, and I don't know why I try,
Sometimes I feel like this room is just one big old lie.
I sometimes feel like I'm not even here,
This room of all white, this slate, far from clear.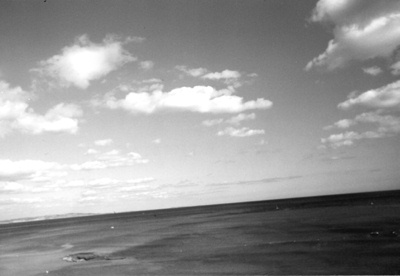 © Nikki C., Phoenix, AZ