My Parents
April 27, 2010
My Parents are outstanding,
In every capacity,
Because they know just how I feel,
And are always there for me.

Physically, my dad is strong,
But emotionally, he can be weak.
When I get down or become upset,
He'll dry the teardrop from my cheek.

My mom is always there to talk,
And I consider her my friend.
Not only does she listen,
But my broken heart she mends.

They've been together for 20 years,
And their love continues to grow.
It starts to shimmer in the daytime,
And by night it glows.

Although I'll be going to college soon,
And the goodbyes will be very hard to say,
I know that I'll always have a place to go,
Just in case I ever lose my way.

Being on my own will be a challenge
And I may be lonely at the beginning,
But as long I succeed and reach my goals
I know trying can lead to winning.

I don't know what the future holds
But I plan to reach for the stars,
And as long as I keep my head on straight
Then I know I'm bound to go far.

My parents are the best,
And my love for them is true.
Even more important,
Noboby loves me like they do!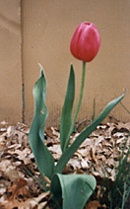 © Ashlee R., Plano, TX