Dear Heart
April 3, 2010
Dear Heart,
I've felt you break a million times.
I've fixed you up a million times.
I believed in taking chances without realizing the damage I was doing to you.
Every time I met someone I'd said "This one's different, I have to take a chance on love" but they always managed to prove me wrong.
I'm sorry I would tell you and promise you I won't let anyone hurt you again ever again, but then I'd hear more promises and I'd fall for false hope yet again. Because false hope is better than no hope at all, right?
I would stay up all night long watching movies with fairy tale endings.
Dreaming, hoping, and wishing for that to happen to me just so that you would stop hurting.
But then one day I woke up and realized happy endings don't happen in real life, at least not to people like me.
You see after so many years of broken promises, lies, hurt, trying to fix you and get you to believe in love again I have decided to stop with the false hope.
You've been shattered for the last time.
I've fixed you for the last time.
I'm sorry.
Love, Me.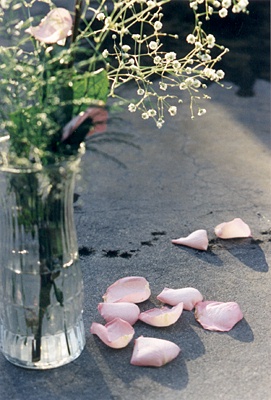 © Mary A., Fullerton, CA