"Sun-Set"
April 21, 2010
The sun shone briefly
For the time we were together.
With sweet words and promises
You made me believe we had forever.
But clouds overtook us
In the form of you leaving.
With the way you left me here,
I couldn't help but stop believing.
Now darkness covers sun
And shadows overtake the light,
Covering me in a sort of numbness
Without feeling, sound or sight.
Though the sun may rise in time
And love isn't over for me yet,
I'll still remember how you made mine rise -
And also how you made it set.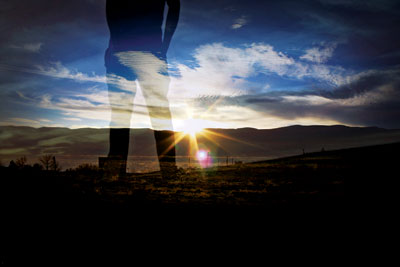 © Ezekiel R., Las Cruces, NM