Tokyo
MAG
April 26, 2010
She wanted to see the desert
Stars like paper lanterns
Strung above a mat of sand

Cacti sprouting
From uninhabitable planes
Of vast emptiness
That could span
A galaxy

The underground didn't go that far

Stopped in front of the vendors:
Dipping chicken's feet into
Burbling vats; brandishing them
Like so many ceremonial wands.

She hears their sharp cries
Slung at unsuspecting tourists
Until the doors slide shut

The din of the crowd is overbearable

She imagines a landscape
Without cruel-lipped men
Babbling into phones like drowning koi.
A conjured embrace of warm air
Not pillared by too-close bodies

For now, she is lost to the steel labyrinth
On the thread of tracks laid behind her.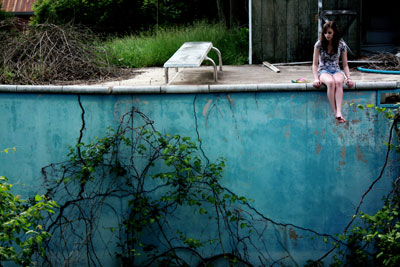 © Myra K.