In the Neighborhood
April 25, 2010
Life's a cycle of mishaps, wrong turns and the right ones.
We're all walking a path to get some where.
Whether its down the street, the bar a block away, or
meeting the supplier at the corner.

The old man just trying to make a living at the "hobo camp" next door.
The neighbors son with his girl knocked up with no support from his family.
The man yelling out his window at a little girl, "Hey, baby girl" as he tries to lure her in.

I see this everyday, same oh story.
Some people choose not see it
Some choose to acknowledge it
Some choose to do something about it
And some just walk on by with out a care.

The single mother trying to make ends meet.
The young man working at Walgreens to pay for college.
The nineteen year old seen at the bus stop trying to take care of his ill grandmother.

All doing the best they can.
If your one of them
Just incase you didn't know
Just incase you thought you didn't matter

This is for you,
For you struggling through life
For you with out a prayer.

Someone is out there thankful for your life
Someone is out there praying for you
Someone's grandfather
grandmother
neighbor
friend
daughter
son
mother
father is out there needing you.

Thanks mom for all you've done.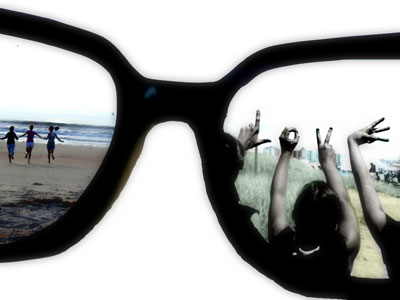 © Christina G., Bedford, NH