The First Time You'll Speak Hello
April 22, 2010
First, you will speak of hello.
And you will learn
And you will think that you know,
The way it's supposed to be.
Your blank face,
Plain like a clean white sheet.
And Behind you,
Lies the answers.
While he fun fades,
And the love will falls
But You must be strong.
You will fall as if you have a broken leg and cannot walk.
You will never give up, only putting yourself through more hell,
But you must know.
All of this is ordinary.
Your mother felt this, and so did her mother.
Your mother,
The one who raised you,
The most gentile person you know,
Who could never hurt a fly,
Felt this too.
She felt the pain you felt,
Cried the tears you cried.
And now she is here,
And she is strong.
Catching your tears,
Hoping one day you will do the same.
Hoping that one day you too will know.
And your daughter will feel your presence,
And she will know how to stand.
You will know with your heart,
The dumbness of your despair.
The silence will scream the truth.
So loud you will cover your ears and scream back.
Your tears shall fall,
But you will stand again.
And you will think that nothing will ever be the same again
Unless your lips meet again.
And back to that first memory,
Of where you spoke your first hello.
Your fisrt memory of when he leaned in gently on that chiily spring day,
And your lips met his.
The flowers blooming, like your love.
The green leaves growing and the robins chirping,
And sign of a new beginning.
Until one of you realize,
That this is not where you're supposed to be.
And your first hello fades away
Into your last goodbye,
And your last kiss.
And now you think that time is being wasted
And you say you don't know where you're supposed to be.
But as time goes,
You will heal.
Your heart will rise
And you will forget your first hello.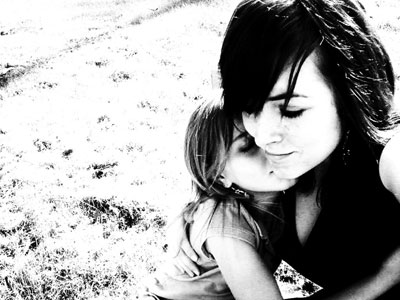 © Anna K., Portland, OR