Use Life Wisely
April 14, 2010
I press my ear onto the
bright green grass.
I hear a swish sound
brush against my ear.
I feel the burning sun
on my cheek.
I stand up to feel the wind
blowing in my hair,
to breathe fresh air.
Nature.
I no longer think of life
as just a cycle.
Life is beautiful.
This time span
you are given on earth,
it is not to be wasted.
These things don't come
for free.
You only get one life
over time.
Don't waste it
doing useless things.
This is what I have tried
to teach myself.
But I fail.
We all fail.
But keep trying.
This is life.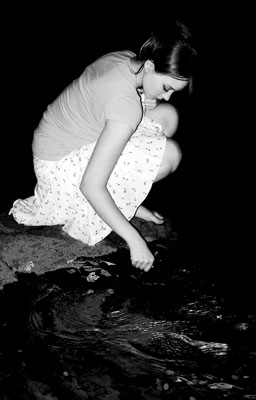 © Michelle B., Blairsville, GA