Painful
April 14, 2010
This pain I feel is like a slow moving poison.
When it hit my system,
I shut down.
You are my snake.
I am the charmer.
I did this to myself,
I invited you in.
I loved you,
But then you struck.
Your bite was the end of me.
I am a shell of myself.
My limbs lay useless next to me,
But my brain is working.
It is slow and groggy as if waking up from a deep sleep.
But the truth is that I fear that it may shut down.
And part of me wishes that it would.
I never thought I would wish for death, but then again, I never thought that the thing I loved would turn on me.
Like a sunbather with skin cancer.
Like a lion who ate his tamer.
Like an athlete killed by his sport.
Like me to you.
You cause me pain.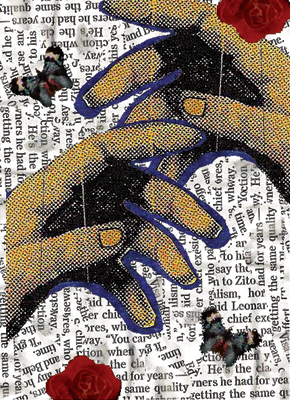 © Christine S., Arlington, VA