Raindrops
April 14, 2010
There's a cloud.
Over top my head it sits.
Enchanting my intuition.
To feel as it is told to do so.
Like some sort of personal accessory.
Drip Drop.
There it goes.
Dribbling drops full of dishearten and dismay.
Every once in a while though.
I may get an unusual blob that I am not used to.
This one.
It's marvelous.
Overpowered with smiles and euphoria
For just a split second.
I endure cheeriness and merriment.
But as abrupt as I receive this droplet.
Is how hastily it evaporates.
Now here I am.
Again.
To my normal self.
Walking around.
Drowning in self pity.
With this f***en miserable inconsiderate cloud.
Drip Drop.
Drip Drop.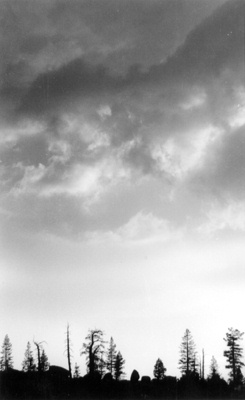 © Steve S., Marblehead, MA