Shame
April 13, 2010
i hold my face under the surface of your lies.
you've drowned me in sorrow and guilt all this time, but i can't forget you.

i can't forget your brown eyes and the way they shine.
the way they reflected the color of the sky, that fall when we felt so innocent.
we were wild and careless; in love and out of sanity.
with you i felt so fearless. I could be anyone; do anything...

then the walls tumbled down around me.
you painted lies for everyone to see, and i was once again, alone.
you shattered my paper heart and betrayed every single word you had ever said to me.
you led me to believe we were more...you were more.
i guess your words were just empty and useless.
now im seechless...breathless...loveless.

i see that those lies you've painted weren't just lies, but they are who you are.
you've told so many, that they've consumed you, turning you into a monster.
you have now taken on the mask of a lier, cheater, and user.
i hope you like it, because you did it to yourself. i'm over you and your foolish immaturity.

it's such a shame to think how those brown eyes don't sparkle the same anymore...
i don't think they ever will.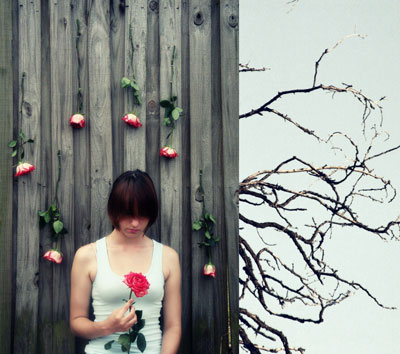 © Taylor S., Deltona, FL