Saving A Lost Cause
April 6, 2010
Save me from the guillotine.
Save me from the knife.
Pick me up out of the pool of pain.
Give me a reason for my life.
Save me from the wars.
Take the bullets out of the holes.
Cock back the barrel of your lips.
Make my fragile heart explode.
Save me from this ledge.
Save me before this gas hurts me.
Pull me into your loving arms.
Fly me way up into the sky.
Let me rest. Just save me from these lies.
I'll kiss your scrumptious lips softly.
And do my best to put you above and beyond cloud nine.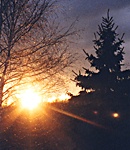 © Christy S., Germantown, NY