The Lonesome Flower
April 5, 2010
As I left you, i walked upon a flower,
It had started blooming, thanks ti the April shower.

The color of this flower was a bright red.
What was weird is it grew from the sidewalk, not a flower bed.

The flower was a delicate Rose.
I try to tell the nieghbor to watch where he mows.

oh no, he had cut down that poor flower.
I pick it up and hold it,not yelling at him takes all my power.

I run to my house should i place it in a vase?
i know the flower won't last long i dry it out and put it in a case.

My little rose that was so calming to me,
why didn't my nieghbor just leave you be.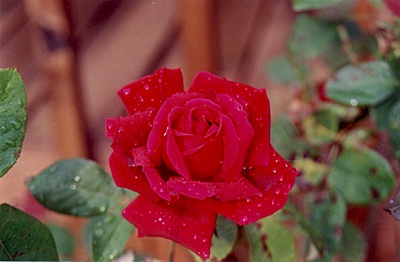 © Jami U., W. Hempstead, NY