A New Day
March 28, 2010
The alarm of another day sounds
As I lay concealed in the darkness
and comfort of my bed
this day has not began for more than a moment
yet my mind has already traveled to you.

As I wake up and glance down
to the tear stained pillow on which I lay
I can only think of those hurtful words that were spoken.
Did you truly mean what you said? Is that what I meant to you?

Turning over to begin yet another day,
Your smile haunts me through the glass frame
A photograph from a night long forgotten,
A laugh on the face I had loved for so long

The steam of the shower melts away the memory
Of the peaceful dream of the night
Where everything was the way it used to be.
No lies, no anger, no fear.

The steam disappears, as does my need
To return to the way life used to be.
And driving my car down the road on this new morning
I realize the importance of being who I'm supposed to be.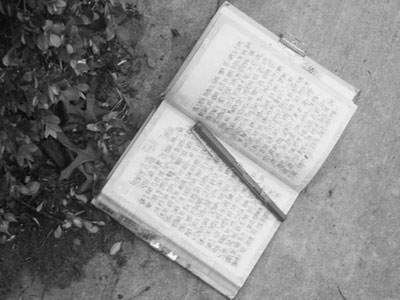 © Quinn B., Lubbock, TX