Oh Mr. Moon/ Ms. Luna
March 27, 2010
I love how gracefully you dance.
You move around and around in my head.
You're such a big flirt,
you see everyone.
That doesn't phase me though.
Everyone needs a chance to see your beauty.
But you don't give us everything all at once,
at least not all of a sudden.
You go through your phases and changes.
That's okay with us,
as long as you visit us every night.
Sometimes we argue,
and you are ashamed.
You'll hide yourself from everyone,
but it's okay.
You always come back,
just to see us.
You're the sweetest thning,
Ms. Luna.
And oh,
Mr. Moon,
we could never forget you.
You haunt us with you're appealing, luminous face.
There may be imperfections,
but that's what makes you original.
So I salute you
Oh Mr. Moon/Ms. Luna,
whichever you may be.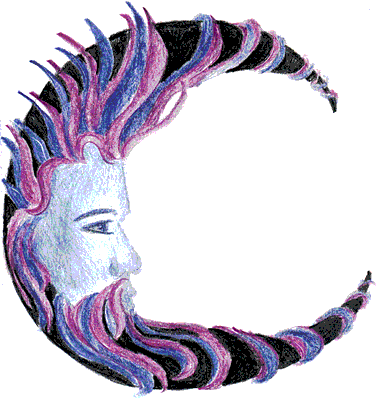 © Vanessa M., Glendale, AZ