Endymion
April 20, 2010
My love, I have feared that the worse has come,
For I am qualm that of all extremities, a broken heart isn't enough for some,
Though I wish you'd consider the truth of my heart that runs deep and true,
For it is with you, my sweet angel, I wish to live my life through.
I was once told that, and it was not too long,T
hat truth falls on deaf ears, where it squirms in the masses;
That love is yet tangled in the arms of rose colored glasses;
But if this were the case, then seized in Death's hands I do belong,
While the tempting sirens try caressing with beautiful song,
But with all my love I resist this spiting bliss,
For you, my dear angel, are the one my lips long to kiss.

Sleep awhile, precious flower, covered in early morning dew,
Halcyon white pedals, piquant nectar sweet as
The alluring spring sun that shines and expresses the real you;
Whilst trembling in my fine hands, I refrain yet to cower as our new life has begun.

As your smile gleams brighter than the cool-jeweled moon,
A kiss on your coral-tinted lips I do wish soon;
My beautiful flower, let your whole self bloom;
My senses imperturbably rest when you are away,
But know once more my sweet, cherished angel,
I contemplate sincerely of your beauty everyday.
So as you unnoticeably tantalize my hiemal and lambasted heart,
Know nothing, my darling, in the world will tear us apart.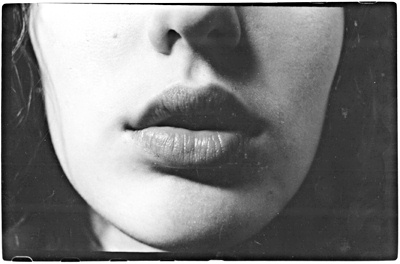 © Samantha A., Southbury, CT