Not Me
April 18, 2010
I see him, flirting, in the hall,
With a girl that isn't me.
His locker is right next to mine,
But he never calls my name.
From his lips, there is no sound,
That is meant for me alone.
I wish more than I ever have,
That I could be more than just a friend.

I catch his gaze, and my eyes light up,
Will he finally speak to me?
But no, my heart sinks to my feet,
As he glances away and leaves.
In his world I seem unwanted,
Cast aside like I'm nothing to him.
But in my heart I'll never give up,
I'll survive the ignorance of a boy.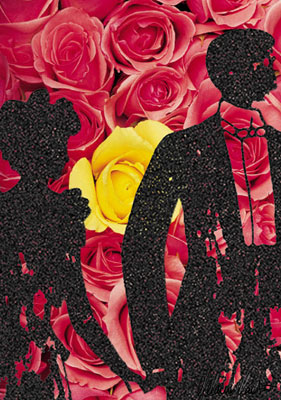 © Melanie M., Hendersonville, TN