I HAVE
April 16, 2010
I have joyed through summer's bright new sights.
And wherever I went, it was sun, sun, sun.
I have run through woods with untainted delight,
And brushed off dirt with a laugh too light.
I have seen small blossoms bloom full in spring,
Sky blue, white, and full of life.
I have walked through meadows beside a lake,
And breathed in silence, tranquil and safe
I have seen green falling, the very green to brown,
In autumn's cruel breezes, swirling in winds.
I have been myself brothered with them,
And as they fall, I drop down, down…
I have seen from a window, tightly sealed,
Winter approaching, hurling ice spikes.
I have seen fall, its leaves and all,
Swallowed alive, by white deathbed sheets.
I have been there, snug, under the snow,
Waiting for something to come and show
Me life. Nothing. Everything frozen.

Oh time, time goes creeping by,
Seconds as droplets dripping. Drawing
Delicate lines off my body. Wakening senses.
Water go running, cleansing off heaviness.
I have been there.
I have suffered through numbness and all,
And felt, finally the warmth,
Once again shone.
I lift my head.
And it was sun, sun, sun.
Again.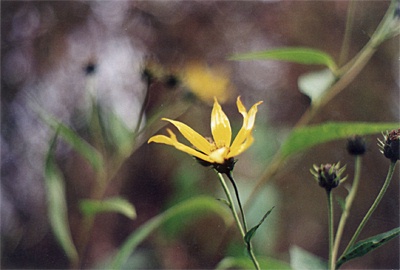 © Scott R., Casco, MI