She smelled a hint of his
April 16, 2010
She smelled a hint of his
cologne, delighted that
he asked to escort her
to the door after their date.

They were both very shy,
and it was young love.
The kind that made a weak
heart flinch. Innocent as it
was, it was real. It was very,

very real. After quick goodbyes,
there was a painfully long
pause. But what he did next
came surprisingly natural.

He leaned towards her
pale, beautiful face.
And when they kissed,
her tender lips soft
against his, they gave
into their feelings and
embraced each other.

Their bodies pressed
tight and they spoke
sweet words for the
rest of the night.

I love you
I love you, too.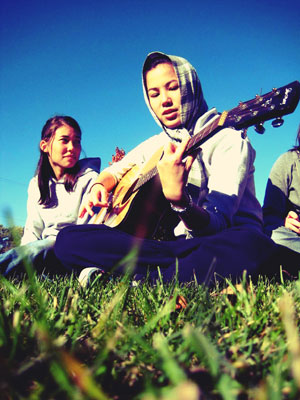 © Seita O.