the road i'm on
April 16, 2010
As I travel this road I run further from home,
the place I was loved, the place I was known.
I was know for much better things there than here,
in my cold, empty home, my home full of fear.
Let me run back, travel this road in reverse,
run away from this new home where the misery lurks.
But I can't, for as of now, this hell is my home,
in the place that I'm feel lost, where I aimlessly roam.
Ha more like a prison this 'home' seems to be,
just a room with four walls designed to trap and persecute me.
They torment and torture my for from innocent soul,
as if breaking me down is their single utmost goal.
And every name, every label, every lie that is told,
shapes the road that is before me as my future unfolds.
So I try to turn back, try to retrace my steps
take myself back to when cutter and starved weren't my so well known reps.
Let me re-stitch my heart and undo the scars I have made,
but I can't, so I sit back and watch as away my life fades.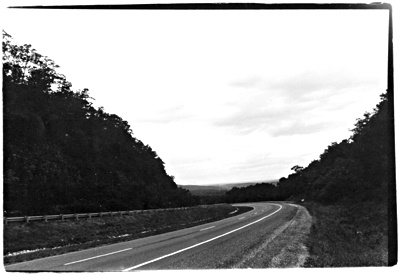 © Courtney R., Great Falls, VA