A love story
April 13, 2010
You can't run, you can't hide
Love is a power we all feel, inside
It's only a matter of time

You'll start off normal all is well
But a person stands out to you almost in a shadowy veil
Curiosity sparks and you embark
On a noble quest that is one of life's extreme tests

So a few weeks pass and the choice is made
You two are friends and wish to stay the same
But a few days you meet to chat and eat, to laugh and hug
She becomes my heroine, my drug,
This is something more

I begin to think of her almost everyday
Am I going mad? Why do I feel this way?
What is this emotion that comes over me
Like giant oversized 50ft tsunami
This isn't normal

Now it's been a year since that fateful encounter
We visit each others houses and stay there for hours
And in those hours spent I can't help but hear cupids lament
Calling me, beckoning me forth to ask the one question that I fear
What will she say? I think im starting to tear

Then on the twenty-first of May
God gave me courage to say... Will you marry me?
Forever and always as one, two fates intertwined and now strung
Our hearts beat together in unison to a rhythm of our own
As we dance to this beat knowing we are no longer alone.

You can't run, you can't hide
Love is a power we all feel, inside
Let your heart soar to heights unknown
And may God help you all find a love of your own.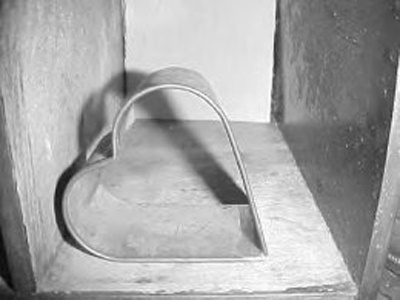 © Liana D., Somers, CT