Press play
April 12, 2010
The world seems so unrealistic right now
it's like i'm watching a movie
he left me for her and i can't quite understand why
i'm losing him and i had already lost another
my life seems like it's over or has it just begun?
I guess things never make much sense
but i think that's okay
Life is like a movie and were all it's little actors
but instead of them writing our scripts theres the few of us that write our own
if it were possible to watch the world as if it were a movie
i think i would watch
but some one has to press play....
and what do you do when the movie ends????
what do you do when in your movie you don't get everything you wanted?
could you live with that???
or do you just have to deal with it???
or the bigger question what do we do if we don't like the movie were in can we just start over and start a new one???
But we can't pause our lives like we do the movies
i mean it'd be great but it's just not going to happen, but there are those moments were you feel as tough the world stopped but it didn't really
and we can't rewind like in the movies because we can't go back what's done is done and if you miss apart you can never redo it
and you can't fast forward to see how things are going to turn out
So i guess it's not like a movie....
But that's why i stick to Photography
Because even though i can't tell the future i can pause a moment in time
and can freeze something for a second
and every time you look at that picture you'll know exactly how you felt in that time.
but just in case life is a movie or a tv show
don't sit back and watch it happen live it until you get to those ending credits
i'm just saying, don't waste your life on things that don't matter
live your life while your able to live it and no matter what happens just keep moving forward
live your movie and make it an epic
but hey you cant sit around staring at an empty screen
eventually you'll have to just press play.
and see how it all turns out.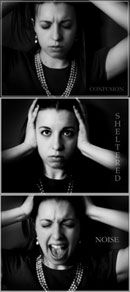 © Michelle B., Blairsville, GA