for all the hurt you put me through,this is for you!
April 12, 2010
i am so lost, im so alone,
you left me here,bleeding
to the bone, i closed my
eyes you were all i could see
you promised forever,but knew
we weren't meant to be. i can't
forget all those tears i shed for you,
i can't forget all those years of my
life that were destroyed, there
are footprints in my heart, and you
have left a void, i don't know what
god has planned for me, all i can
see is that he didn't want me happy.
i lost a boy so true to my heart,
i lost a love that fell apart. my hearts
diminished, no longer whole, i have been
hurt so long, there is no soul.
if i left i know i would not be missed,
cause you had promised me forever,
as soon as you gave me that kiss,
then you went off and did this and tore
me in two, now i am hurt and lost
i don't know myself, my skies are blue.
i promised you a decade, while you promised
me a year, i told you i loved you,
yet that ........
was your only true fear.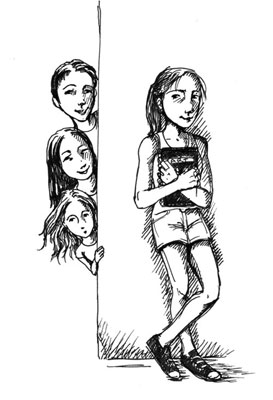 © Leonora J., Fullerton, CA