Misery Loves Company
April 12, 2010
The breath inside of me grasps the walls and doesn't let go,
I try to breathe, but I can't. I'm drowning as I am held,
I collapse upon myself as if I was deflating.
I tried to yell for help. All I could hear was a whistle,
Folded up, stored away, and put aside, only used for moments at a time.
The laughing of the children pierces my plastic ears while trying to rest,
They don't care about how I feel. They jump all over me while I float innocently…
"Please stop, it hurts me!" I would try to exclaim, but they found joy in my pain; I was silent.
The ripples of the water constantly remind me of my horrid life,
Being an inflatable horse is not entertaining for me and it should not be for you.
You might enjoy trampling me, but it hurts my back, and dislocates my shoulders!
Common courtesy, play with the pool inflatable, not ON it.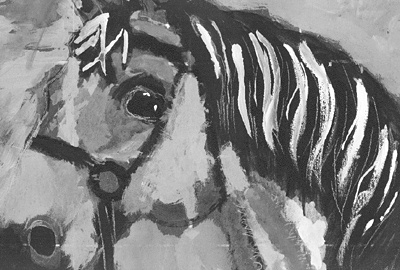 © Jeanette C., Morristown, TN