Rain-Sick
April 8, 2010
To me, and maybe, where you are, to you,
It smells like the first kiss and the last one,
The river that I'm sure is swelling,
The ice breaking up and the cows crooning,
The soaked red-bricked, green-slicked old church
That reared its spire and shook off the snow in claps,
Trampling, rushing, chasing off the roof.

But now we've got real thunder and lightning,
An orchestra's sheets of steel shaking and breaking,
And the taste of a storm is leaning on my shoulder.
Still I ache to wipe its whipping tears from my drenched window,
To gather it somehow, collect the down-hurled drops,
And, hours later as sleep swims around me, swamping my eyes,
To feel its hands feathery upon me, sinking into my brow.

But I do not go to grip the rain- I am not allowed.
Instead I push it back with soft yellow light,
Dry hands turning the noisy breath of pages,
And I simply listen to you falling,
Pattering in nature's odd geometry,
On the roof.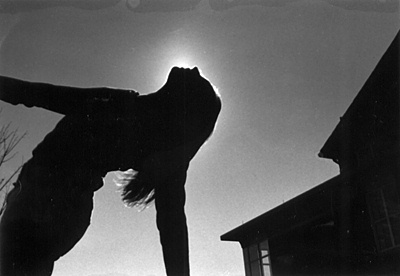 © Alexandra B., Marblehead, MA