Lifeline
April 10, 2010
The old man sits on the park bench
His pipe is in the top pocket of his coat.
But he doesn't smoke.
No, not him.
Bad for the lungs he says.
You talk to him sometimes
But only when your friends
Are not around.
You have become accustom to the old man
And your chats.
But you, you can not possibly know.
You have no idea how close
The man is to death.
You cant know how much
The old man depends on
You.
You have grown older,
And still the man is there.
One day, something better to do,
A girl, a car, a sport,
And, you do not come.
Nor the next day.
One day, you remember,
But there is no old man.
You cant know
That he died, weeks ago,
You were busy.
So was he.
But tomorrow, you will move on
You will forget.
His life, your chats,
Will be a distant memory.
You may look back on them as a waste of time
But the old man,
Wherever he may be
Looks back at them
As if you were
His reason to live.
in other words
His Lifeline.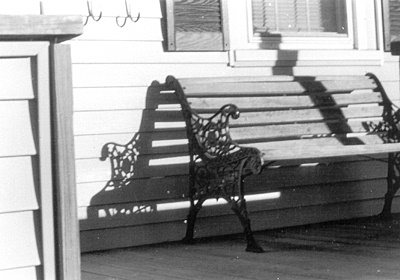 © Lauren O., Weymouth, MA