Survivor.
April 10, 2010
What is the anatomy of a survivor?
Someone who lives through provoking death?
Someone who has strength when strength is not enough? Someone who looks of impossibilities of their situations?
All these are moderate definitions.
But true! A survivor is not one who defys death!
Or lives through something
No, a survivor is much more than that!
More than the engulfing death
More than its failure to compress
But a survivor dosent just survive death
No, a survivor survives life and its oppisite
For a survivor has too much to give up
To much to give away so suddenly
A survivor wont go down without a fight
And will stay a survivor till night gives way to light
To light the actual sky and will continue to thrive untill
The next night comes to light
30,000 times

Survive oh loving survivor who has stood tall!
Please never fall!

What is it? The anatomy of a survivor is but
Legs thathave walked through tempting shadows
Arms that have had to constantly fight
A timid but never silent heart
A never dying spirit
A pair of eyes that have seen its own life pass by
Last, a mind that has endured all of this.

So if you ask me
A survivor is not one who defys death
No, to me a true survivor is one who who survives everything
A true survivor never dies!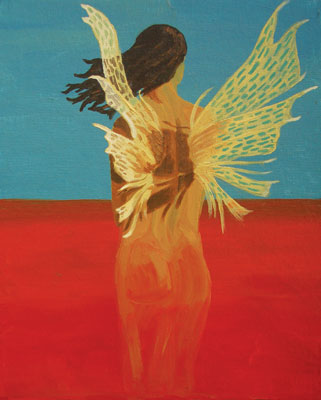 © Allison F., Langhorne, PA