Just Another Saturday Night Dream.
April 9, 2010
Walking Down The Dark Alley On Saturday Night With Nothing But My Two Fists.
Walking Faster As I Start To Hear Foot Steps And The Sound Of Knives Slashing Each Other.
I Start To Run As I Soon As I See A Shadow.
I Had Nothing On My Mind, Except The Thought Of Getting Killed And No One Knowing My Killer.
I Look Back And See Nothing.
I Look Foward And Get Smacked Across My Face And I Jump Off My Bed And Awake From My Dream.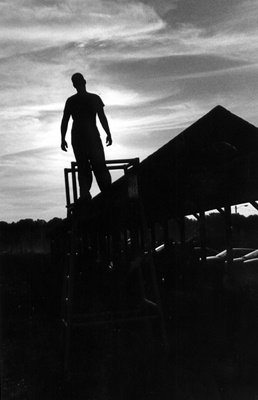 © Briana L., Marblehead, MA