The Heart Destroyer
April 20, 2010
She clutches his pulsing heart.
She says, "You are my best friend."

She drops his organ on the cracked pavement.
She says, "I treasure all the times we shared."

She places her foot on his pitter-patter pulse littered on the ground.
She says, "It's not you, it's me."

She smashes her foot in sync with the beat of his drumming life-source.
She says, "This is for the best."

She reaches down and snatches his throbbing cardiac.
She says, "I will always love you."

She saunters away heart in hand.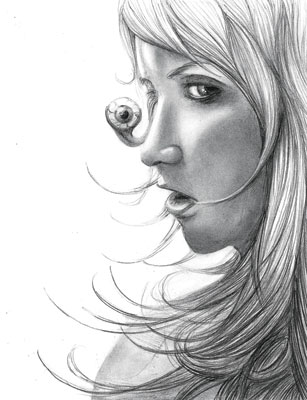 © Jessica P., Bethel Park, PA