These glowing stars
April 8, 2010
A promise is an empty hourglass,
sand less, and meaningless.
A promise is an undeveloped photograph,
telling no stories, and holding nothing.
Just a white piece of photo paper.
A promise are words floating around
in the air and with a simple wave of your hand
the words scatter
and are lost to the blowing winds
that rip across the corn fields.
A promise is delicate, an old rusted locket,
that once held meaning but is now just an antique
to some careless scavenger.
A promise is a smile not moving into your eyes,
a smile that fades quickly into a frown.
Promises are plastic glowing stars
stuck to your ceiling, where they fall off often,
where they offer no guarantees or meaning
only comfort, like a bed roses.
Promises are simply words, deflated, and left behind,
strewn together to quickly gain trust.
So I promise never to tell a promise again.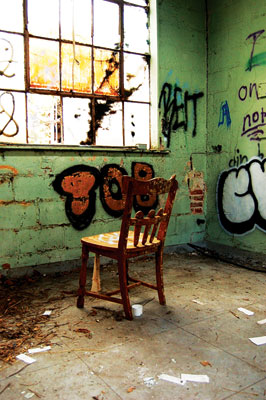 © Gianna V., Sewell, NJ