At the End
April 5, 2010
I'm the lost lullaby always drowned out
I'm the flower who never blooms
I'm the sun who never finds summer
I'm the moon who never finds a gravity.

Darkness shall follow me in this portal
Of desolation and solitude.
It crumbles from the inside with stone and sand
Never rising from the ashes I had circled around me

In my fairy tales they say
Life is a promise unwinding into shattered pieces,
A torn thread saturated with too much malice,
The lies hiding behind a mask, disguised as the truth,
A river running forever without meeting an ocean,
A stage being set without an audience.
Full in the middle
But never complete in the end.
But the show must go on ...
There is no curtain call
So I never get a chance to remove the mask
And truly belong.
It's all a circus.

I'm the star who won't shine
I'm the coffin who is buried the deepest.
I'm the warrior who hides the quickest.

Frozen
Hurt
Ice-bound

A kingdom of souls whispered for freedom
Calling in a land so far away.
Their faces marred by a sin-worthy price
Never again resting for loneliness.
Begging for salvation,
Clinging to life,
Never again singing for a chance at song.

Congealed by a silence so deeply painful
God wonders of this sorrow.
Trapped in a bondage so tight,
I cannot speak to Him anymore.

I'm the moment before the gun,
I'm the horror before the death
I'm the last breath u ever take,
I'm a nightmare living in a dream,
I'm eternally hoping for something that will never be.

I am everything
Yet I can hold all of this
I can be all of this ...
And still be nothing.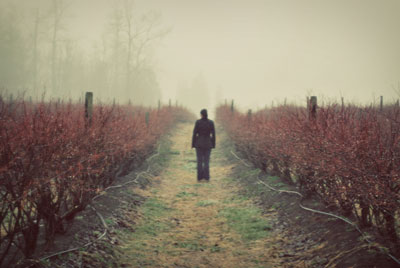 © Molly H., Lynden, WA