Imperfect
April 4, 2010
The door was cracked open,
I see smoke.

I hear the dim sound of music in the background.

My heart starts beating
Faster,
Faster,

And
Faster.

What is she doing?

I was

Clueless.
2 hours past.
I was glued to the door.

How long was she going to do this?

Another hour

And she's still at it.

I just kept asking myself,
When is she going to stop?

Exactly 37 minutes later,

She leaves,

Stashing her collection in the closet.
I open the door,

Inhale the unfamiliar scent,
And head for the sacred closet.

Long story short,

I unknowingly,

Tried meth for the first time.

6 years later…
Here I am today.
In the back of my mind,

I always thought that this was what I wanted.
I knew it was,
I was sure of it.

But now that it has happened,
Why do I feel so guilty?
I wanted her gone.

From the first time I caught her.

Caught her doing god knows what.

I was only 11 at the time.
From that moment, she made me into who I am today:

Drug addict

Alcoholic

Suicidal

Any other name you call me would probably fit the person I am today.

I am all the above.

And I know it.

2 years ago,

Mom left us.

It killed dad.
Turned him into something.
Someone,

Unlike himself.
Something ,

Unlike himself.
A person who abused others,

To gain power.

Others,

Being me.
Not Jamie,

My little sister,
Not animals.

Just me.

I've always thought about,
How it would be without him.
I've thought about sending him away.

Away to jail,

Some kind of home,
Just anywhere away

From me.

But I knew.
I knew what that would do to Jamie.

And I couldn't put her through that.
She was too young to understand when it all started.

But she's older now,
Things are different now.

Which is why I have written this letter,

To give to my dad once he goes:
Dad,

I'm not perfect,
I know I'm not;

You know I'm not;

Everyone knows I'm imperfect.
Since when has it become such a secret?

Why do I have to be perfect,
In order for you to love me

Like you do Jamie?
You're supposed to be my dad.
What made me think love was part of that job?
Why

Is it so hard

For you to accept me for who I am?
I'm not perfect like Jamie,

I think we've already established that.

I just wish
Some one could've told me…

Told me that being perfect,

Was what it took for you to be happy.
•
Perfect grades
•
Perfect behavior
•
Perfect choices
•
Perfect looks
Jamie is all of those things:

Straight A's
Never gets in trouble
Never gotten into drugs or alcohol or anything stupid like that
Perfect blonde hair, blue eyes
That's not me.

In fact,

That's the complete opposite of me.

But you can't blame all of that on me,
You know you can't.

Which is why I have decided…
I've had enough of your shit in the past 16 years.

I'm sorry.

I'm sorry I didn't think of it sooner.

It

Being sending you away.
I don't know what will happen to you,

Or what they'll do to you.
And honestly,

I'm at the point of not caring.

Theres nothing you can do about it now.

They've got you.
They know what you did,

What you've done,

What you do.

You can't deny it any longer.

I've got the scars and the bruises to prove it.
I'm done with the hiding.

And you're done with running.
Jamie will probably hate me forever for doing this to you,

But it had to be done.

And as for you,
Well…

You already hate me.
So there's nothing I can do now.

My job is completed.

I'm sorry for disappointing you all these years.
Good-bye.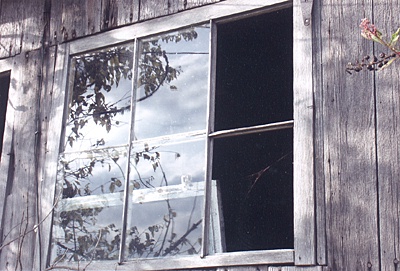 © Cassie H., Carmi, IL