Love?
April 7, 2010
Here you are still struggling,
fighting to believe.
Trying to get along,
but finding no relief.
You need to search deeper,
to find what you need.
You need to calm down,
and then you will see,
what you really need is
not something you can look for,
but is something that finds you.
You cant look for what will be,
but you have to let it find its way
to you or else you will lose.
To win,
you need to begin,
letting everything fall in place,
not trying to change time and space.
Just letting everything be,
you will find what you need in me.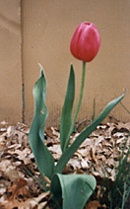 © Ashlee R., Plano, TX