Our World Suspended
April 7, 2010
In perfect balance, we hung.
Our world, suspended through space as if frozen in ice: timeless, beautiful, and exact.
By no means could it ever have happened by accident.
It is clever, well thought out, a correctly executed plan, previously and meticulously calculated.
By a being so powerful, so intelligent, so miraculous, that we can not even begin to imagine.
To simply will an entire universe into being, to say "It is so," and , thus, have it so, to create anything that occurs,such are the things that dreams are made of.
And, yet,it is so.
With every ounce of my being,I am certain of it.
It was not a random accident that caused the Universe to occur.
It was God.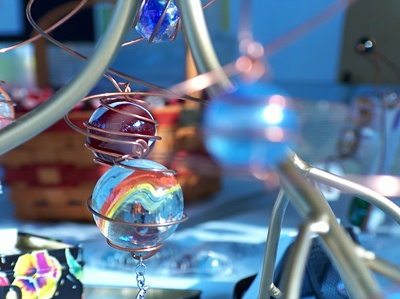 © Sean C., Princeton, IL