Describe Love, Kid.
April 7, 2010
Love,
It's like jumping into a mountain of mattresses,
Like falling 50 feet and laughing, because you're not hurt,
Like chewing on gum, and gulping down water,
Like sticking your head out of the window, and feeling a soft, summer wind hit your face,
Like inhaling the strong scent of freshly cut grass and feeling it reach your lungs.
Like spitting out that minty mouthwash, that your mother forces you to use,
Like putting on your new glasses and stepping outside,
Like letting yourself go, rejecting insecurities, and just pleasing yourself.
Love.
It's a lot like freedom; everything just stops being so dark.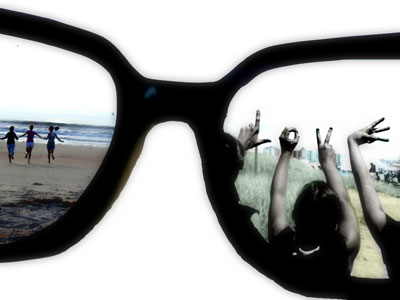 © Christina G., Bedford, NH