Ode to You
April 2, 2010
Best Friend to you is just a word.
If you need something, I'm your hand to hold,
But if I ask for your help in return,
All I get is one giant burn.

Try walking on an icy breeze,
Or swimming in a frozen sea.
That's how hard it is for me,
To express my feelings to somebody.

As my best friend you're supposed to know,
That is just the way I roll.
Don't ask me "What should I do?"
For you know I could never hurt you.

And if it means hurting myself instead,
At least it's not your head on your bed,
Crying tears that will not shed.

If after three years you cannot see,
My actual personality,
I believe our friendship is through,
I must somehow get along without you.

But how to confront, I do not know,
In which direction I should go.
I do not want to make a scene,
For we could never be enemies.

But perhaps a healthy break,
From each other we must take,
And see from another point of view,
Everything that we've been through.

Maybe someday in future's plan,
We may once again hold hands,
Become like sisters once more,
And what's mine can again be yours.

But until that day I must say 'Adieu'
To my old best friend of you.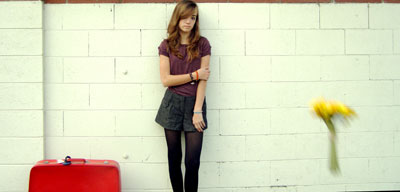 © Austin K., Studio City, CA