Vines That Bind
April 1, 2010
Vines,
climbing up the wall of a home;
The wall of minds.
Vines,
nurturing and care needed;
The nurture of dwelling.
Vines,
healthy green with beautiful leaves;
The façade cowered behind.
Vines,
growing and spreading,
forgetting where to go;
The chaos of emotions.
Vines,
tangling, binding, wrapping around and strangling;
The madness—the longing, the anger.
Vines,
now clinging inside the windows, the doors;
The dragging others in, strangling them,
too.
Vines,
now covering the windows and doors;
The only existing escapes.
Vines,
the darkening sky, the true
eeriness
appearing;
The exposure of the black
tunnel
of impulse.
Vines,
taking over the roof,
dark,
uncontrollable ropes;
The explosion, the point of
no return.
Vines,
The symbol of jealousy,
As it begins to burn.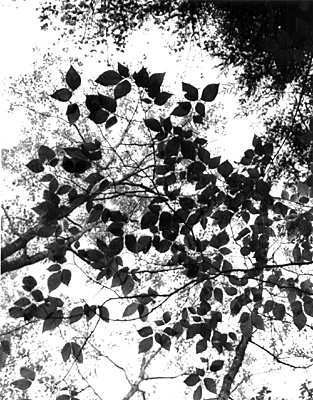 © Jen S., Schroon Lake, NY